From The Executive Chairman's Desk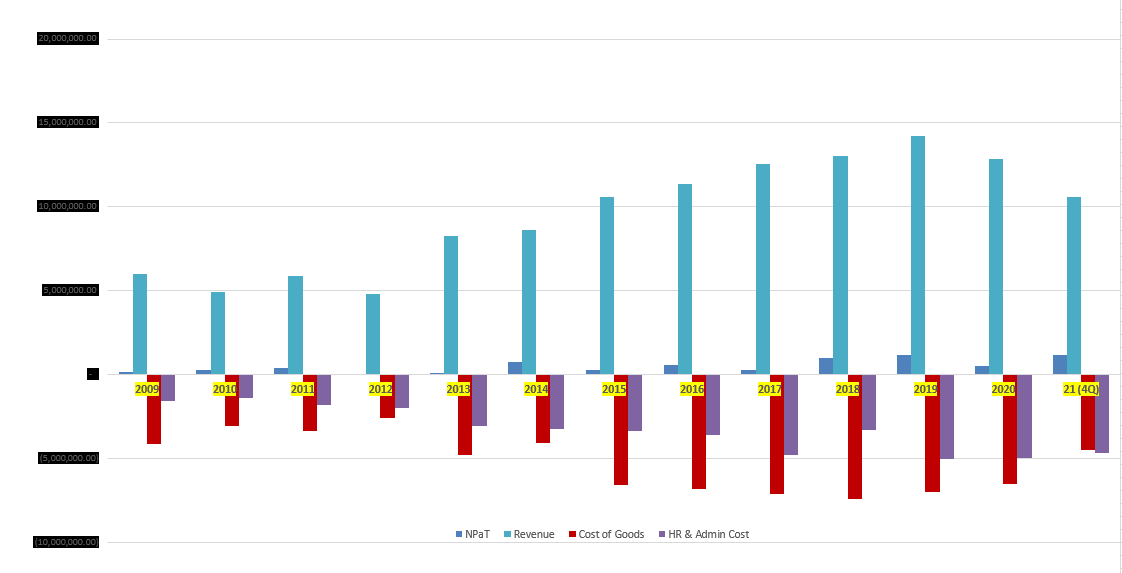 July, 28, 2021
With our 4th and final quarter around the corner, we are still hoping to achieve our targets. SDMers have been busy as ever, even in the wake of the Covid-19 pandemic.
We hope to end this financial year (August, 31, 2021), no worst off compared to last financial year. However, with prudence on cost management, and increased productivity, the company hope to achieve a higher profit this year around.
I end with a note to all to stay healthy and be a combined force to beat the virus!
Sincerely,
KK Ling,
Executive Chairman
June, 28, 2021
SDM set a major precedence recently by appointing two independent non executive directors (INED) in May 2021. The Board members, comprising of the Founders and the CEO, and the new INEDs, will strive to adopt and adhere to best business practises and governance.
The Board will also assist to steer the company to greater heights in revenue, customer satisfaction, productivity and process efficiency.
Some key areas of improvements have been identifed, namely Strategic Planning, Talent Management, Change Management and Performance Renumeration.
Sincerely,
KK Ling,
Executive Chairman
September, 1, 2020
Since our company incorporation in 1997, today, I am feeling the reality of how time flies deeply in me. Have I capitalized on every single second? I felt a sense of luck as I piloted through these 24 years with the support of my beloved team.
Moving forward, I yearned to be young again, to pursue our vision and mission together with you, towards achieving our goals in 2030.
As technologies move as fast as time, we can't afford to falter. In this digitalisation era, we need to embrace and adopt quickly, i.e. like a chameleon. Techwords like 'Low-Code/ No-Code', 'Robotic Process Automation', 'DevSecOps' plus their permutations of 'Digitalization', 'Fintech', 'Blockchain', 'Containers' and 'Micro services' have to be articulated fluently to our customers and prospects.
We are now in the beginning of our 10-Year aspiration journey to be a Key Regional ASEAN Player in 2030. The journey comprises of 3 significant phases which will be the key checkpoints of our progress.
I would also like to take the opportunity to welcome the newly on-board Chief Executive Officer, Dennis Foong, who carries with him more than 15 years of IT and industry experience. I am absolutely sure that he will bring SDM to greater heights through his dynamism & enthusiasm.
As part of the continuous growth for SDM, we'd also appointed an Independent, Non-Executive Director to the Board of SDM. This will further increase the vibrancy of the organisation's growth and wisdom.
Even though emerging technologies had moved our lives and businesses faster every year, SDM has continuously standing-firm and live with our dedication on customer's success by providing legacy solution, concurrently, we have had spent countless time and efforts in developing and stabilising new cutting edge technologies for our customers to be aligned with digitalisation requirements. Today, we are proudly to share our releases on below:
Rapid Application Development: It's a library of applications offered through a low-code/ no-code platform which allows for both on cloud as well as on-premise deployments. It allows you to roll-out business solutions in much shorter time-to-market with integration capabilities to the peripheral systems.
Robotic Process Automation: It's a software with services that emulates human execution of repetitive work. It's built on technologies designed to orchestrate, execute and enhance business workflows.
In closing, I shall continue to welcome the challenges with big heart and will provide seamless support to our valuable customers, as well as my number two asset, which is all SDMers.
May you be the force !
Sincerely,
KK Ling,
Executive Chairman