We market and service ICT Solutions to SME and Enterprise organizations across ASEAN bloc countries, with our office in Petaling Jaya, Malaysia.
With over 2 decades of success, weathering through financial and economic downturns, we remain profitable and sustainable.
We thank our esteemed customers for your support, that is a big part of our success.
Our Solutions Offering, comprises of ICT Software for Infrastructure & Operations, and Software for Applications and Analytics.
We distribute, implement, and support Software for Infrastructure & Operations from established suppliers such as Microfocus, IBM, HPE, Redhat, Contrast Security and Qlik.
We provide programming services using robust Java EE framework, .NET, , COBOL as well as low-code approach.
For ready-made Business Applications, we distribute and implement Creatio CRM, SalesMoji, and our own eMarketplace digital apps.
Our employees ("SDMers") are a dynamic bunch, and a good mix of culture, we often emphasize them to share and show their other hidden talents. Among them, we have seen music and song composing, guitarist, pool player, golfer, diver, sprint cyclist, gymnast.
We emphasize on recruiting and training from basic, and is open to all Malaysian, who can demonstrate a passion to be the best, to join our company. A good communicator, outspoken and always open to challenges, are a few of the qualities we look for to be a SDMer.
Our Customers comprises of SME and Large Enterprises. Across the verticals, we have Financial sector, Public sector, Retail sector and Transportation sector.
With the fast adaptation of Cloud,  business Process Automation, Artificial Intelligence & Machine Language, we look forward to growing our customer base, by providing more innovative solutions across all sectors, and new ones, such as Fintech, Greentech, BioTech and Blockchain.
OUR CUSTOMERS
DigiCert Sdn Bhd

Employees Provident Fund

Inland Revenue Board

KE Sdn

KLN Services Sdn Bhd

Koperasi Jimat Cermat dan Pinjaman Mercantile Berhad

Maxis Communications Berhad

Shared Services Sdn Bhd

MBSM Bank

Ministry of Education

Ministry of Higher Education

Prudential Assurance (M) Sdn Bhd

Rating Agency Malaysia
Prestige Atlantic Asia Sdn Bhd

Ramsay Sime Darby Health Care Sdn Bhd (RSDH)

Razer Fintech (M) Sdn Bhd

RHB Bank

Sapura Petroleum Sdn Bhd

Scope International (M) Sdn

SCOMI Solutions Sdn Bhd

SUNWAY Medical

Silverlake Symmetri

Sunway Medical Centre Sdn Bhd

Syarikat Takaful Malaysia

Tun Hussien Onn (UTHM)

Virtual Space Centre
CMK Asia Pte. Ltd.

Great Eastern Holdings Limited

Keppel Offshore & Marine Ltd

NCS Group

Pacific International Lines Pte. Ltd.

Singapore Press Holdings

StarHub Limited
NTUC Fairprice Co-operative Limited

PSA Corporation Ltd.

Rabobank Asia Ltd

S&I System Pte Ltd

Singapore Telecom Mobile Pte Ltd

Technologies Limited

YTL PowerSeraya Pte.Ltd,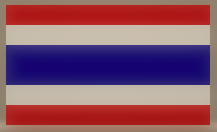 AIA Company Limited

Bank of Ayudhya Public Company Limited

Bara Advanced InfoTech Co. Ltd.

Kasikorn Bank PLC

Krung Thai Bank PLC

Maxite Network Co., Ltd.

Netpoleon (Thailand) Co. Ltd

NTT Data (Thailand) Co. Ltd

Professional Computer Co., Ltd.

SCG Network Management Co.,Ltd.

Siam Commercial Bank PLC

TCM Consulting Group Co., Ltd.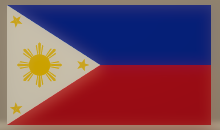 Bank of the Philippines Islands

Sun Life Financial Asia Services Limited

Sun Life of Canada (Philippines), Inc

The Insular Life Assurance Co.,Ltd.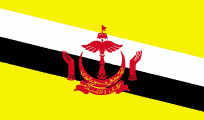 BAG Networks Sdn Bhd

Bank Islam of Brunei Darussalam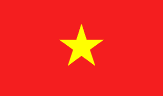 Dai-ichi Life Vietnam

Viet Sunshine Electronic Solution Joint Stock Company

PVI Sun Life Insurance Company Limited